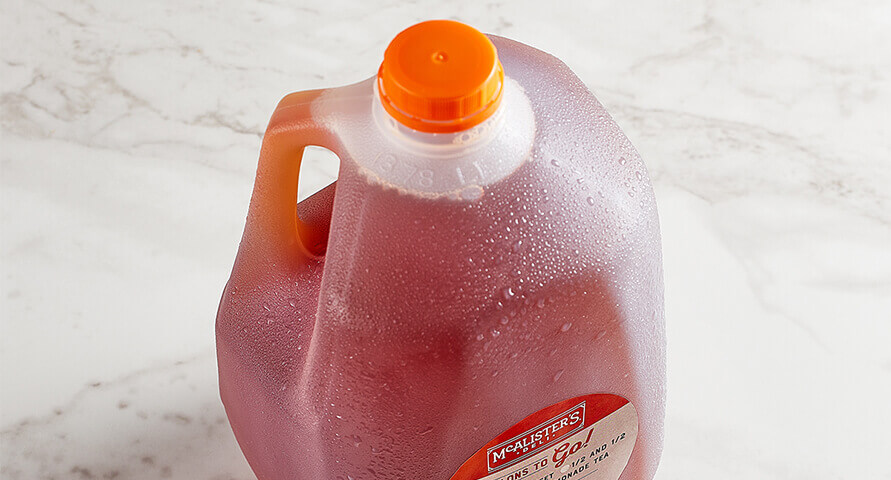 Are you thirsty for a refreshing drink? Look no further than our selection of half gallon beverages! These large containers hold an ample amount of your favorite drinks, ensuring that you can stay hydrated and satisfied for longer periods of time.
Whether you prefer juices or iced teas, we have a wide variety of flavors and options to suit your taste buds. From classic favorites like orange and grapefruit juice to exotic blends like passion fruit and mango, our half gallon beverages are sure to quench your thirst and provide a burst of flavor.
If you're more of a tea lover, you're in luck. Our half gallon iced teas come in a range of flavors, from traditional black tea to refreshing green tea. You can even choose from sweetened or unsweetened varieties, allowing you to customize your drink to your liking.
No matter what your beverage preferences are, our half gallon options are perfect for those who want a larger quantity of their favorite drink. With convenient handles and easy-to-pour spouts, these containers are designed for ease of use and to help you stay hydrated throughout the day.
So why settle for a regular-sized drink when you can enjoy a half gallon beverage? Treat yourself to a refreshing and satisfying drink that will last longer and keep you hydrated all day long!
Ingredients of Half Gallon Beverages at KFC
Enjoy the refreshing taste of our Half Gallon Beverages, made with high-quality ingredients at KFC.
Carbonated Water
High Fructose Corn Syrup
Natural and Artificial Flavors
Phosphoric Acid
Caffeine
Sodium Benzoate
Preservatives
Caramel Color
Half Gallon Beverages Calorie Content
Below is a table showing the calorie content of Half Gallon Beverages available in KFC menu:
| Beverage | Calories (per serving) |
| --- | --- |
| Regular Cola | 250 |
| Diet Cola | 0 |
| Root Beer | 180 |
| Lemonade | 210 |
| Iced Tea | 120 |
| Orange Juice | 170 |
| Fruit Punch | 240 |
Half Gallon Beverages Price at KFC
Find out the average prices of Half Gallon Beverages from KFC menu below:
1. Lemonade – $4.99
2. Iced Tea – $3.99
3. Fruit Punch – $4.49
4. Sparkling Water – $3.79
5. Sweet Tea – $3.99